Bicycle Repair Shop in Boca Raton, FL
Bicycle Doctor House Calls is proud to serve all of South Florida with top-of-the-line bicycles and scooters, as well as a full gamut of mobile repair services from our mobile bicycle repair shop. From brakes and gear adjustments to wheel alignments, safety checks and much more, we're here to deliver nothing short of the highest level of technical skills and customer satisfaction. We are a mobile bike repair service that also offers scooter repair, mobile bike tune-ups, bike parts and rentals, bicycle tire repairs and more. Check out our list of affiliates, then contact us today!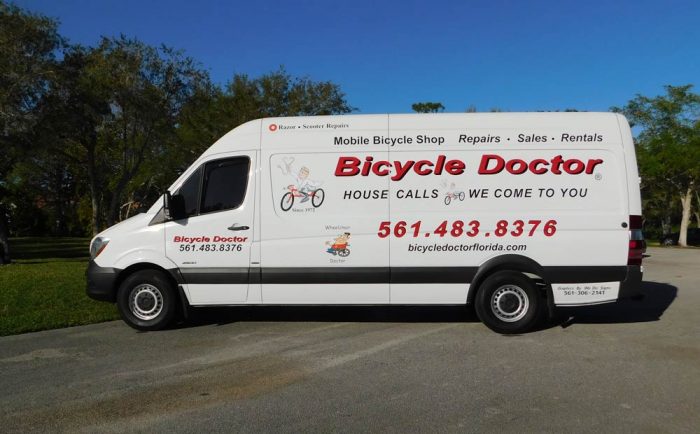 Bicycle Doctor's mobile bike services are here to help with all your bicycle needs. Our company has been family owned & operated for over 50 years. Whether its a tune-up, your tires or assembly, we do it all right at your home! No need to haul your bike to any bicycle repair shops: WE COME TO YOU! We also offer the following bicycle maintenance services:
Bike Services
Bike Repairs
Bike Sales
Bike Rentals
Bike Assembly
Scooters
Mobility Aids
Exercise Equipment
Your local bike store
Whether you're stuck trying to assemble a brand new bike or your existing bike needs a little TLC to maintain its best functionality, Bicycle Doctor House Calls is here to help. Our home bicycle shop has more than three decades of hands-on experience with bikes of all types and brands, and are confident we can get your bike back on track to give you a seamless ride. Whether it's a brake replacement or gear repair, tire re-alignment or frame repairs, we have the knowledge, resources and technical capabilities to restore your bike to its truest form and function.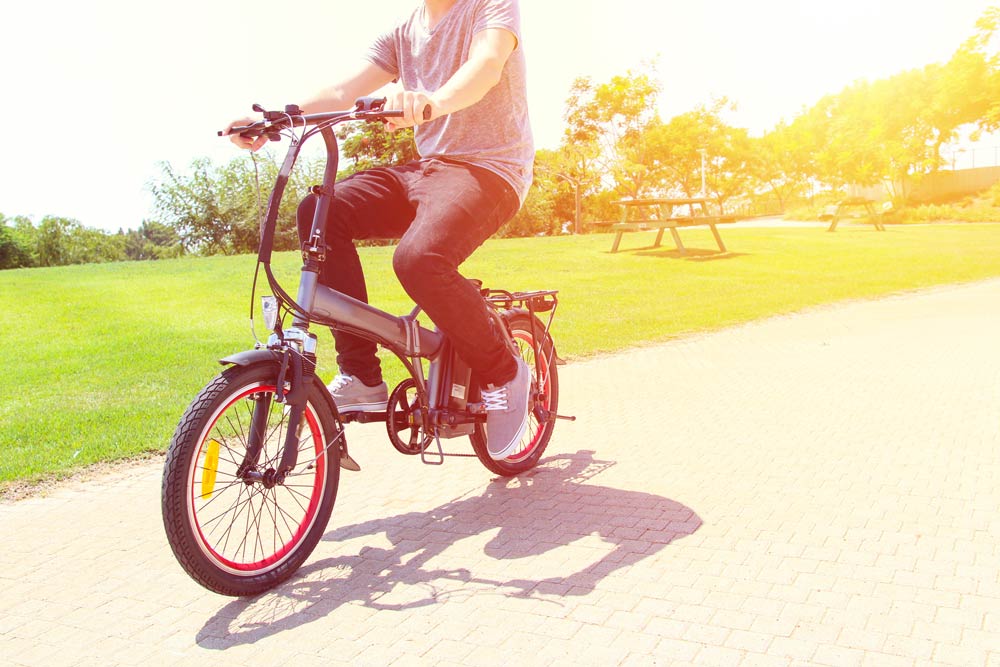 More than just your best bike shop for repair in Boca Raton, FL, Bicycle Doctor House Calls also specializes in repairs for scooters. We want you to have optimal mobility, no matter what you're using to get yourself from Point A to Point B! And, when we provide services, you're given the guarantee of more than just our high level of expertise: you're also given the peace of mind that comes with top quality, brand name products. We're the most trusted bike repair service in Boca Raton, FL! Take a look at just a few more reasons people continue to call us when their bikes and scooters need a little helping hand for bicycle repairs at home:
We rely on only top-of-the-line brand-name products for all of our mobile bicycle repairs.
We have more than 50 years of professional experience in bike sales and repairs.
We also specialize in scooters.
We always prioritize customer satisfaction and deliver nothing short of quality service.
We're happy to assess your bike's unique needs via a personal appointment!
Our services include the repair and service of bicycles, reconditioned/used bikes for sale, scooters, motorized scooters, bicycle tune-ups, bicycle assembly, bicycle tire and tube changes, electric bike repair more!
Please call before you stop by for bike maintenance service.
Commercial accounts welcome.
10% off for veterans.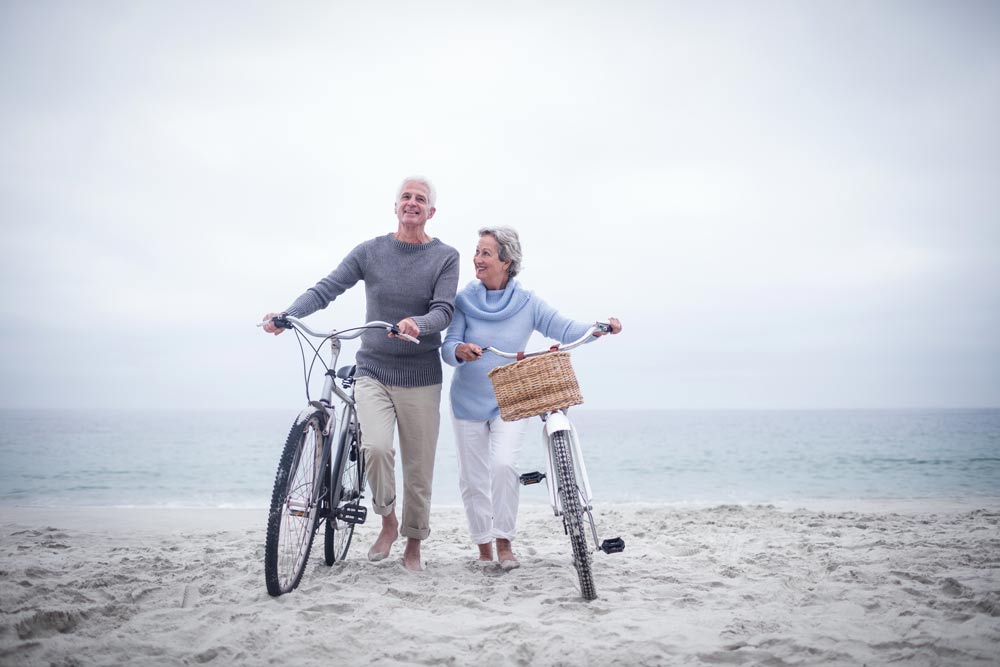 Providing service to the following areas:
Boca Raton, FL
Delray Beach, FL
Boynton Beach, FL
Atlantis, FL
Parkland, FL
Coconut Creek, FL
Lake Worth, FL
Coral Springs, FL
Deerfield Beach FL